With iOS 13 just around the corner, I resisted posted this for a while, thinking that this might just be a mobile Safari bug that might get fixed soon, but here we are with iOS 13 released, and it hasn't resolved this issue.
The first problem is that if you don't have enough tasks visible on screen and tap on "…", then the menu won't show. In this screenshot below you can recognize just the very top of the menu: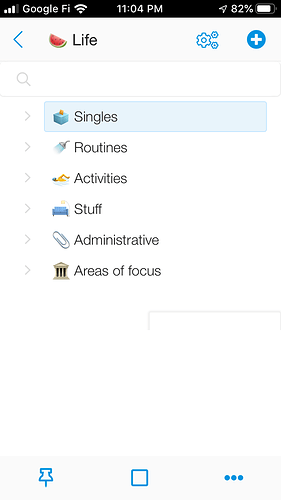 As a workaround, I can usually open a branch or two so the list occupies the whole height of the viewport, and then the menu becomes visible. The second issue is that, should you manage to see the menu, if you select delete, you'll get a grey screen, as if the confirmation dialog was rendered off-screen. This one is more annoying, as you'll still get the same screen even after killing the app and restarting it, so you have to delete the app, and re-create it.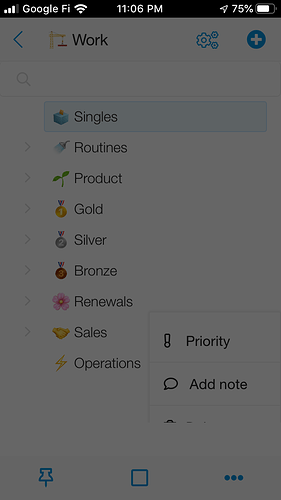 And of course, just let me know if you need any additional information to reproduce those issues.
‑Alex