Hello friends,
Today we introduce the next step in the 'All commands' window development: the Lists and Locations tab.
On beta.checkvist.com, press Shift-Shift to find any list or a list item with the text and tag search. Press Enter to navigate. The new tab in the Shift-Shift window is called 'Lists and Locations'. It has replaced the old ll window - and uses the same shortcut.

So now the Shift-Shift window has two tabs: Commands and Lists and locations. You can switch between them with Tab/Shift-Tab.
We'll be polishing this feature for a while on beta.checkvist.com before moving it to production. As usual, we rely on your thoughts and suggestions (and bug reports, or course).
Play with it, use it - and tell us how to make it better

---
Another feature/enhancement you wanted for quite some time - reverse sorting in the ss sort window. See the Reverse order checkbox there, it changes the order of sorting.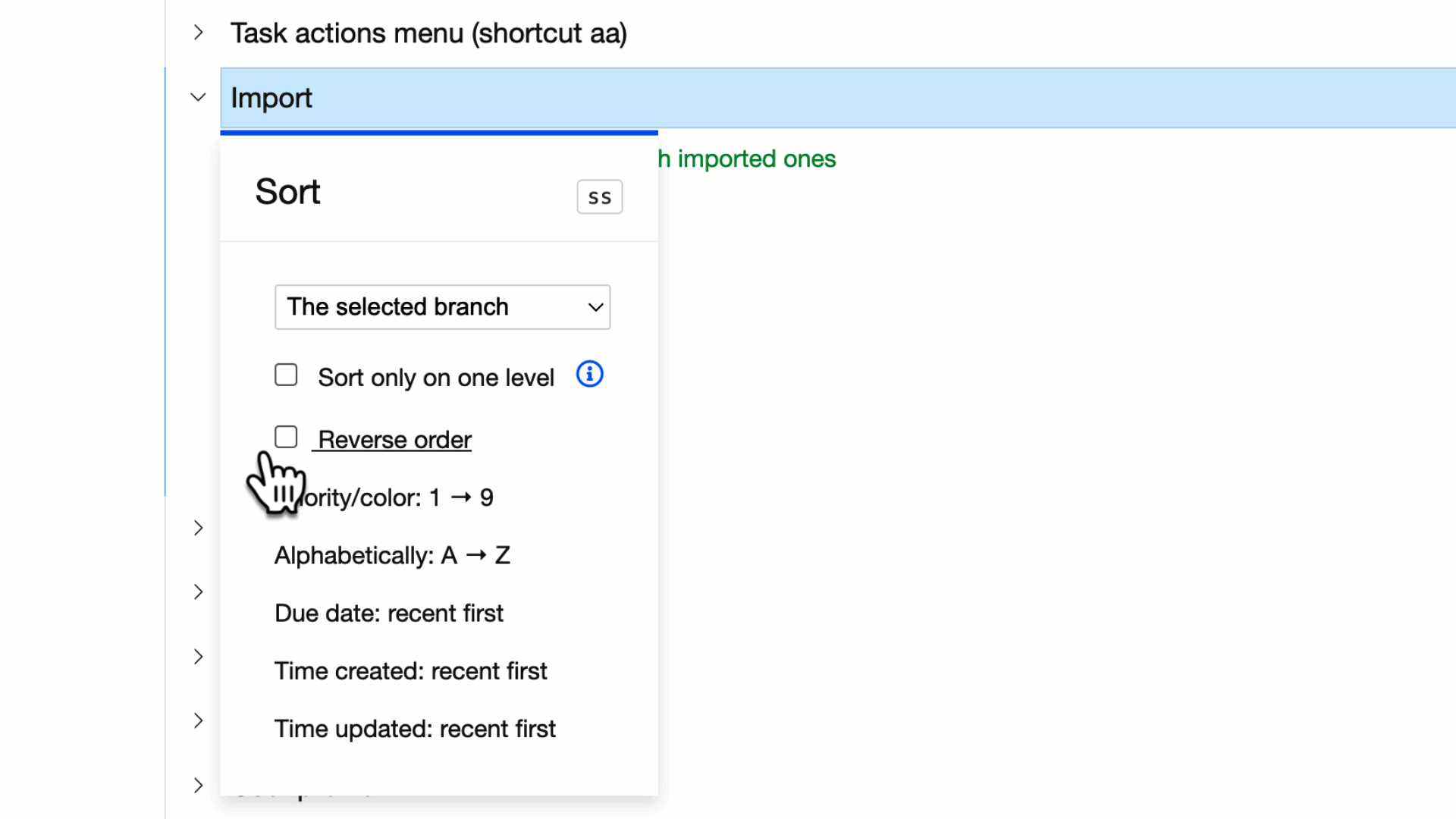 Try it out on beta.checkvist.com with your usual credentials.
Enjoy!

Best,