Hello folks,
Recently we got asked on how to filter due page by contexts. A context could be a set of the lists which you use at work. Or at home.
A proposed solution is to tag corresponding lists with the context name, and then filter by this tag on the due page. But first, you have to enable "Group by list" option.
See this sample screenshot below, here we use #checkvist tag as a context.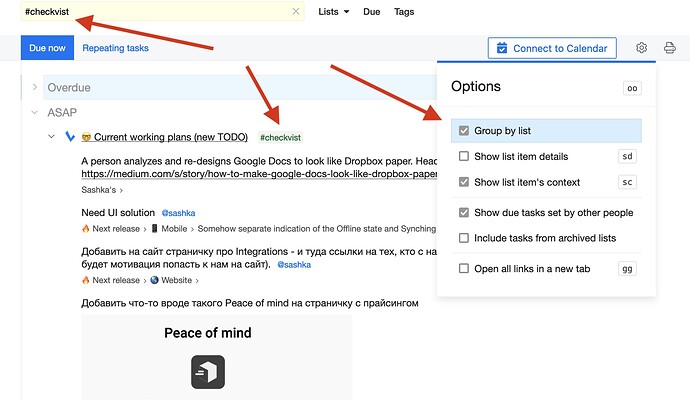 Hope this may help someone