Hello!
I am very happy to use checkvist. I think it is an extraordinary tool.
I want to thank you for your dedication and attention.
I would like checkvist to be able to export a view filtered by a tag. I am trying to do this but the export shows all content.
Here is an example.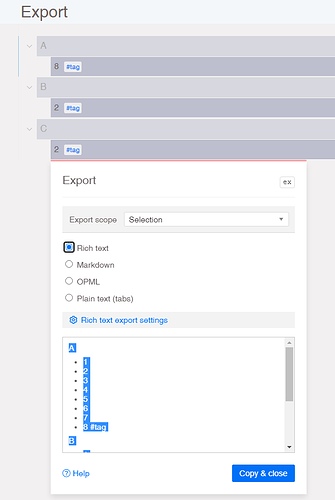 Thanks!!!